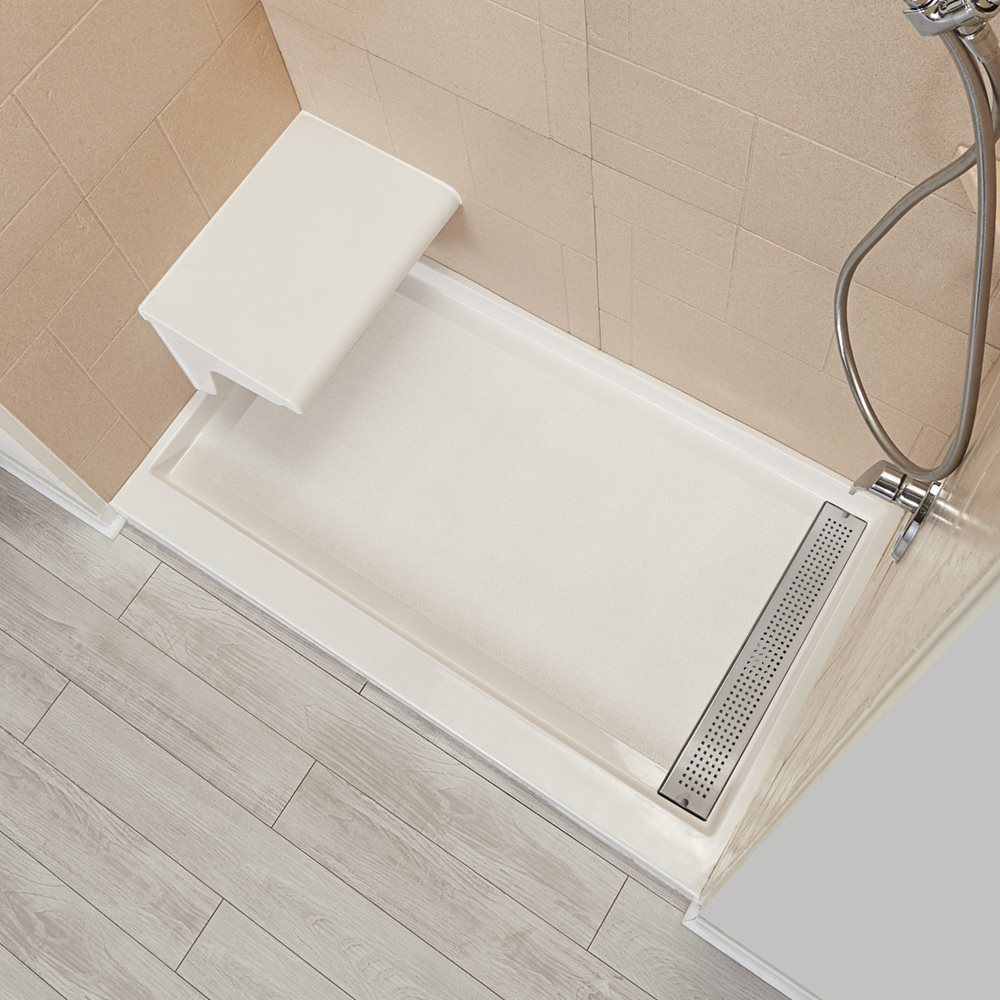 Sale! Cultured Marble Trench Drain Shower Base 36″x60″ and 30″x60″- 20%
These items sell out quickly.
Call today to discuss condition & price.
The Ella Cultured Marble 36″×60″ trench drain shower base is sturdy, easy to clean and maintain, and requires at least two people to handle and carry. We recommend using 100% silicone for a guaranteed seal. When remodeling a bathroom, cost is always an issue and it's nice to know you can get the look and feel of natural marble or granite at a fraction of the cost!
Note: Tile flange corner is chipped off which does not affect the product. The tile flange is covered with drywall and not seen after base is installed properly. So due to this small visual imperfection, we are offering 20% off.
Here are some key features of our shower bases:
• Stainless steel drain cover: removable brushed stainless steel trench drain cover included, giving the shower base a modern look
• Elegant glossy finish
• Leak proof, grout-free and have a non-porous surface
• Resistant to stains and scratches, mildew, mold, fungus as well as bacterial residue
• Textured floor with an ADA rated slip-resistant textured finish for additional safety
• Pre-pitched to ensure proper drainage