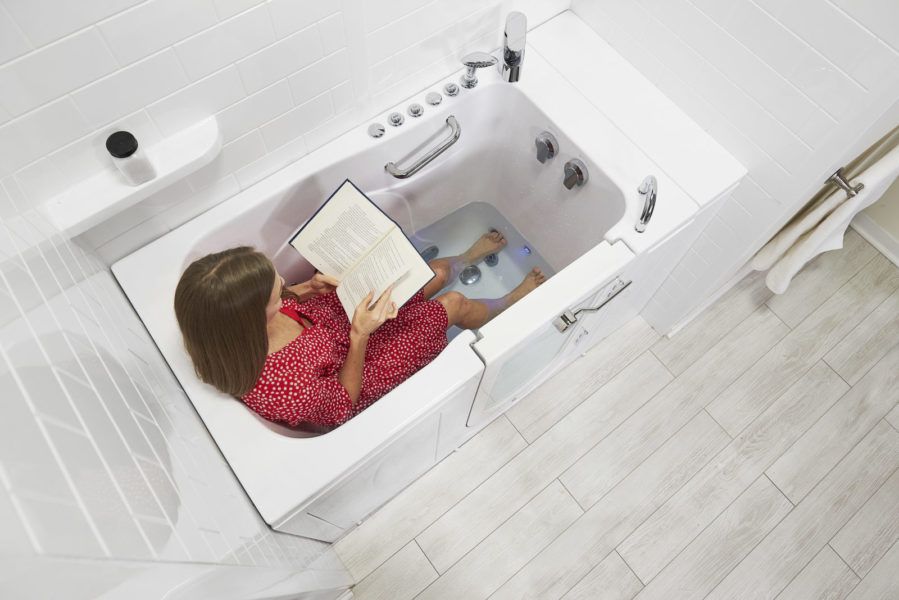 What Are The Benefits of an Independent Foot Massage?
Enjoy a daily foot massage with Ella's Independent Foot Massage option. A foot massage can not only relax your muscles and joints, but it can also help reduce depression and anxiety, alleviate headaches and migraines, and improve circulation. Why pay for a foot massage when you can experience one from the comfort of your own Ella Walk-in Bathtub!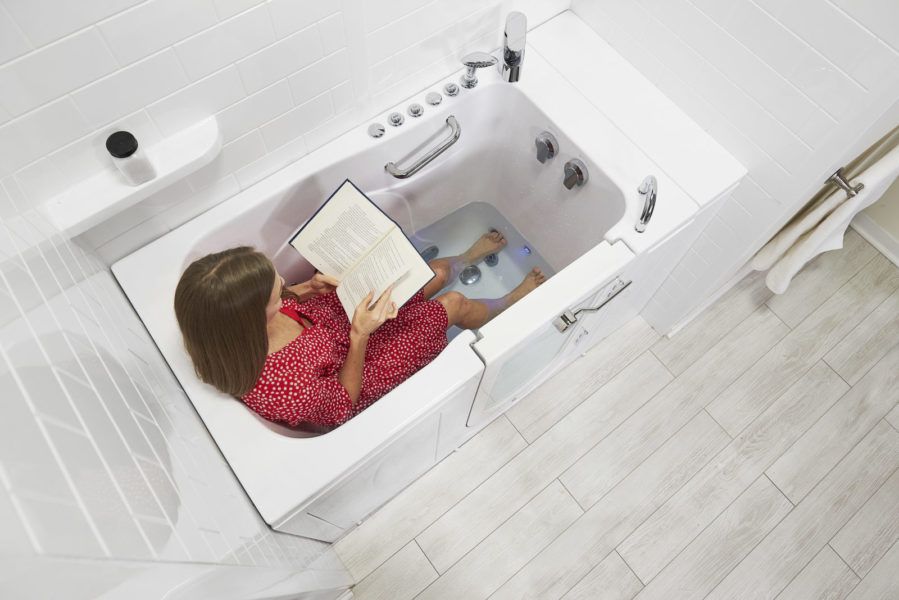 What Are The Benefits of an Independent Foot Massage?
We all know that a short foot massage every now and then can really help us relax, especially after a long day of standing up and walking around. Foot massages help relax the muscles and joints. They can also help you reduce depression and anxiety, help with headaches and migraines, and can even also improve circulation. Why pay for treatment when you can experience a foot massage in minutes and in the comfort of your own home!
With two independently run pumps, you can enjoy a full body massage, or an independent foot massage within minutes of filling the foot well up the seat level. The foot massage system includes a hydro pump with an in-line water heater. Both the strategically positioned upper and lower jets powered by two hydro pumps have an intensity dial air control to adjust the strength of the water pressure to your liking from a gentle pressure to a more rigorous massage.
Soaking your feet in hot water for 15 to 20 minutes per day can do wonders for your mood, your energy level, your sleeping habits and any aches and pains that affect you — both in your feet and beyond. As reflexology shows, your entire body is represented by and connected to your feet, meaning that caring for and nurturing that part of your body can bring health and wellbeing to all of your limbs and organs.
Having this independent foot massage feature in your bath can help increase your overall body temperature, which can relieve muscle and mental tension, help alleviate stress and increase white blood cell activity. All of this boosts your immune system, which prevents sickness and increases your overall health and wellbeing.
Believe it or not, foot massages in your bath have the power to alleviate pain in other parts of the body besides just the feet. Some of the conditions footbaths have the ability to help include headaches, toothaches, pelvic pain and pelvic inflammatory disease, liver problems, cramps, prostate problems, hemorrhoids, joint and rheumatic aches and pains, excessive perspiration, chest congestion and cold and flu symptoms like cough, nausea and chills. Soaking and cleansing your feet in hot water, also reduces inflammation and stimulates circulation, bringing congested blood to the dilated vessels in the feet and lower legs. So why not try out this amazing feature, in the comfort of your own home, with one of our Ella tubs to help rejuvenate tired leg muscles and aching feet.