What is Infusion™ MicroBubble Therapy?
Infusion™ MicroBubble Therapy uses a U.S. patented liquid thin film device to saturate the water with up to 50% more dissolved oxygen than regular water alone. MicroBubbles clean out all of the dirt and waste products in your skin. There are no cleansing chemicals involved so it is a safe and soothing experience.
Infusion™ MicroBubbles use simple tap water to generate tiny uniform Microbubbles.  Our Microbubbles deep clean the skin by penetrating hair follicles and pores. They do not pass through the epidermis, or skin surface .
Test results showed that 100% of test participants had improved hydration and moisture content in the upper layer of skin after just 10 minutes of MicroBubble Therapy. That is a 14.24% increase over untreated skin. Also 79% of test participants had an average of 10% improvement of softness in their skin.
"The effects of MicroBubble Therapy will stay with you even when the experience is over."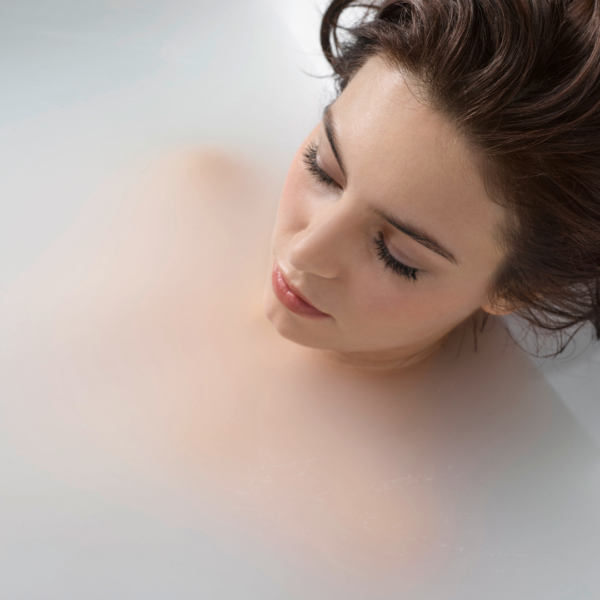 Healthy Radiant Heated Seat
Heated Seat and Backrest options provide therapeutic deep radiant healing, to help the body relax and rejuvenate. It wraps the body in warmth, soothing muscles and improving oxygen circulation in the blood and boosting internal body temperature to maximize bathing enjoyment and relaxation of the mind and body. Experience Healthy Radiant Heat with Ella's heated seat and backrest options with your tub.