Microbubble Dog Cleaning & Grooming Station Helps Prevent Common Skin Problems
We love to take care of our skin – every day we use different skin products to keep our skin happy and healthy. But what about our pets, should we think about their skin? The answer to this question is simple – Yes!
Data shows that more than 40% of dogs all over the world have some form of skin allergies and skin conditions. Your dog's skin is very important for their overall wellbeing, so we're doing our part to help your pet live a better life. If you're not sure how to take good care of your dog's skin, don't worry, microbubble therapy is here to take care of most of the skin issues that dogs have.
What is MicroBubble Therapy?
Besides the fact that it's the most relaxing and calming experience your dog can have while taking a dog bath, microbubble therapy is a process of infusing the pressurized water dense with micro-sized bubbles rich with oxygen. These soft yet strong bubbles will remove all the dirt that was hidden somewhere on your dog's body and skin, such as bacteria, yeast, and allergens. This technology will reduce odor and itching. This can be a life-changing addition to your dog cleaning process and allows you to be confident about your dog's health. Microbubble therapy offers a completely natural pet cleaning, without using any soaps, chemicals, or abrasives. This will allow you to forget about stressful pet baths and allow you to provide a real pet spa experience to your beloved pet.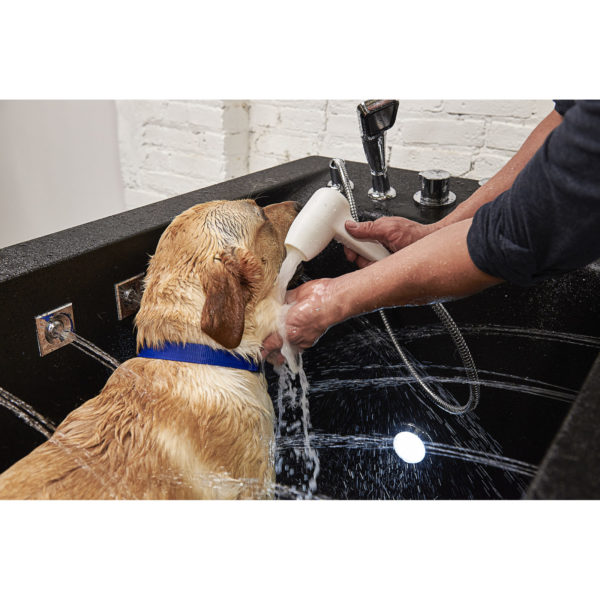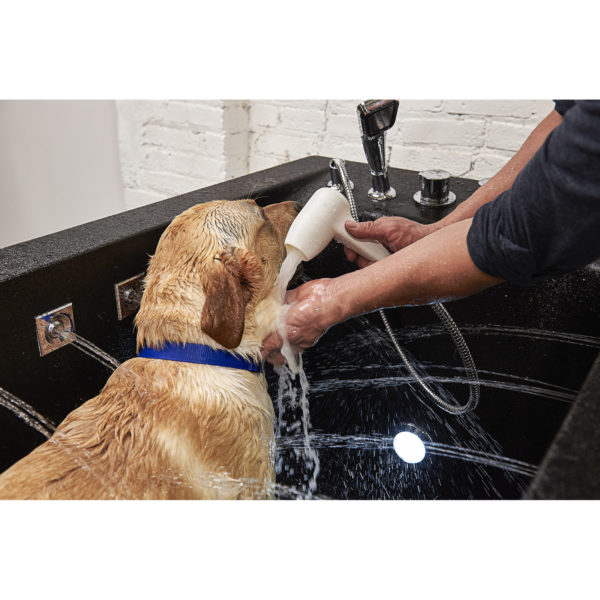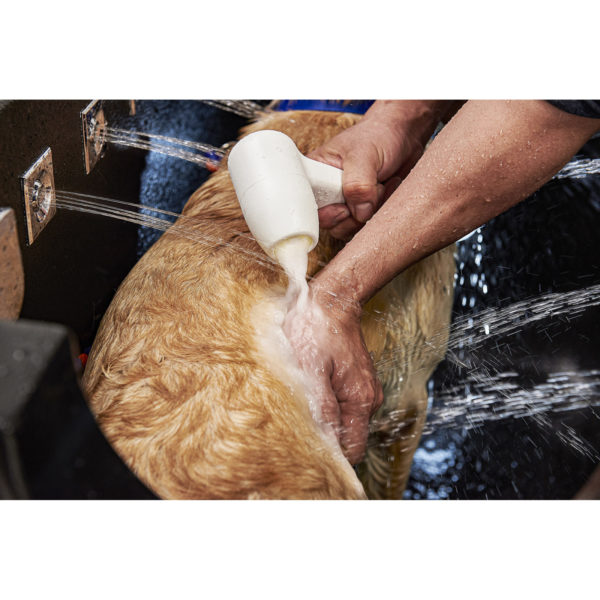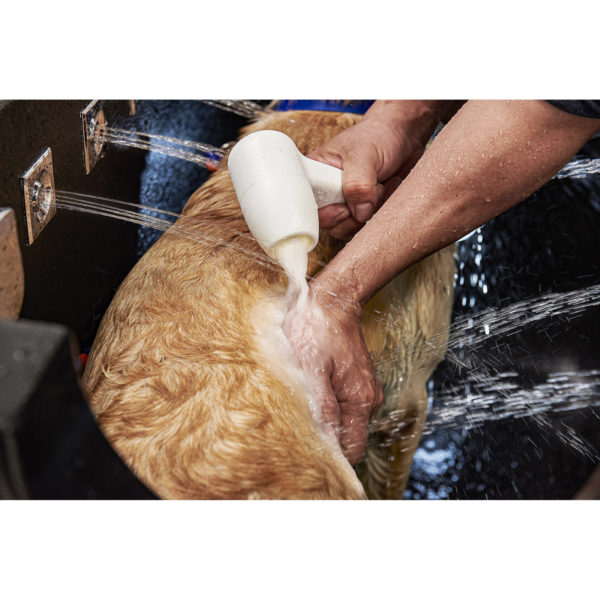 How does Microbubble therapy help?
Microbubbles are great for treating many skin problems in pets – from skin sensitivity to skin allergies. These tiny bubbles gently exfoliate the skin while moisturizing it at the same time. This type of pet bath will soften and restore your pet's skin, helping in the process of achieving healthy skin. Your pet health has never been better with these simple and effective pet care.
If your dog suffers from chronic skin conditions, this Microbubble therapy can help them heal.
This all-natural cleaning process will help you and your dog in ways you can't imagine. Regardless of the problem – excessive shedding and hair loss (alopecia), dry skin or dandruff, bad odor, skin infection or the yeast infections in his ears or on his legs, allergic dermatitis, itchy skin, acute moist dermatitis, microbubble technology can solve it all due to the high level of cleansing action.
Create an Organic pet spa experience for your pet. Microbubbles have been known to cause a calming effect even for a hyper or intolerant dog. The Ella brand dog spa is suitable for all dog species and sizes, and it will contribute to improving your pet's mood.
Is it easy to use?
Your dog can easily get in and get out, it has temperature control, extendable hand shower, a chin rest on the door and a removable platform for dogs of different sizes.
Microbubble technology will give you and your dog an experience you will both love and appreciate.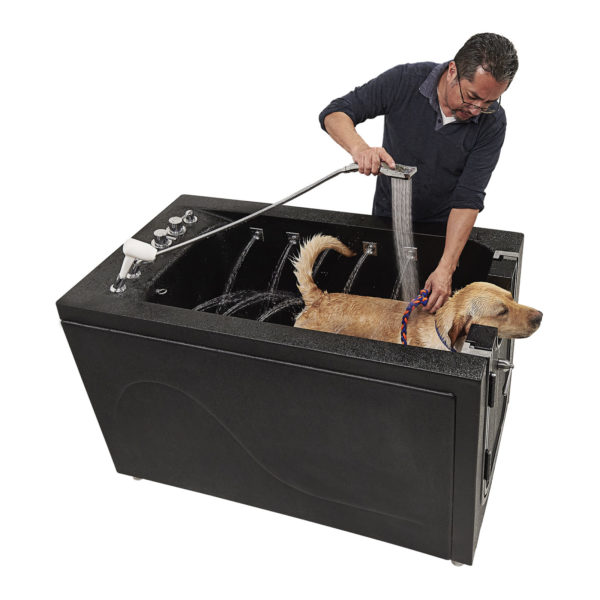 Read More About the MicroBubble Therapy Dog Wash & Pet Spa