Customers of Ella's Bubbles frequently ask if Medicaid will pay for a walk-in bathtub. Committed to excellent customer service, Ella's Bubbles seeks to provide consumers with accurate information about all the avenues of financial assistance available for the acquisition of a world-class therapeutic tub.
Although Medicare expanded supplemental benefits in 2018, Medicaid is still the more likely of the two programs to cover the costs of purchasing and installing a walk-in bathtub. Financial assistance, however, is by no means guaranteed.
Medicaid is fundamentally different from Medicare. While Medicare Part A and Part B are single programs administered by the Federal Government, Medicaid is managed on the state level. Furthermore, each state has multiple Medicaid programs. There are literally hundreds of Medicaid programs out there, each with its own set of rules.
Which programs you are eligible for depends on your state of residence and a number of other factors. For example, under the umbrella of Medi-Cal (California's Medicaid brand) are separate programs for infants, pregnant women, assisted living, and nursing home care, none of which offer assistance in purchasing walk-in bathtubs.
Broadly speaking, Medicaid's offers financial assistance for "durable medical equipment." Unfortunately, walk-in tubs — termed "low-threshold showers" under program rules — are not usually recognized as durable medical equipment. The language is vague to allow for new technology, but the burden of interpretation is in the hands of Medicaid administrators. Historically, walk-in tubs have not usually made the cut.
Medicaid does have a mandate for "environmental accessibility modifications," however. A low-threshold shower may qualify under these terms. To have a chance of approval, you will need a diagnosis from a doctor, accompanied by a prescription, that advises soaking in a walk-in bathtub as a necessary treatment for that diagnosed condition.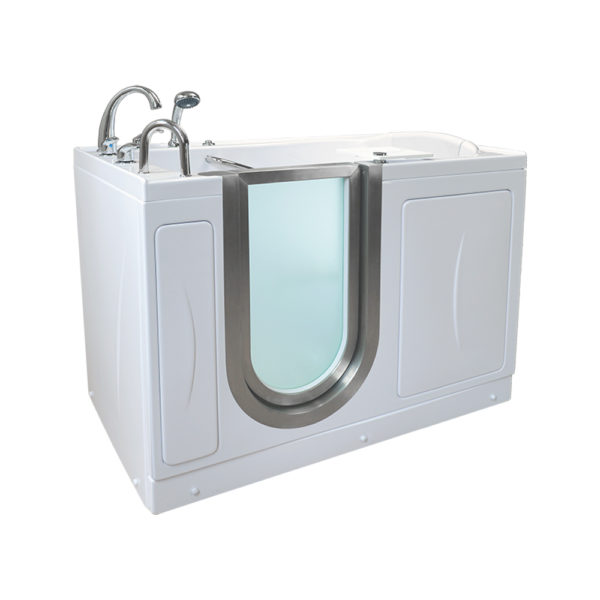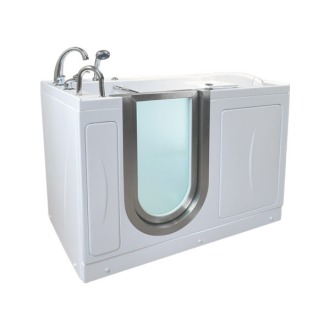 Not every Medicaid program is created equal, and some are more likely to help than others. Twenty-seven states feature a Community Transitions program sponsored by Medicaid, including Arizona, California, and Montana. These programs help senior citizens transition from nursing homes to private homes. A walk-in bathtub may well be covered if it proved to aid the recipient's transition to independent living by reducing the risk of injury.
If your state does not have a Community Transitions program, Medicaid may still have sources of assistance to consider. Each state has different waivers for Home and Community Based Services (HCBS). The Elderly, Blind, and Disabled Persons Waiver offered by Colorado will pay for environmental accessibility modifications, including "specialized medical equipment." Qualifying for a waiver like this one could make it much easier to get financial assistance from Medicaid for the purchase of a walk-in bathtub.
A list of applicable waivers can be found at this website: https://www.payingforseniorcare.com/
Even with favorable programs and waivers on your side, it is important to look before you leap. Financial assistance is not guaranteed for a purchase like this. Your claim could be rejected, reimbursement denied. Before your purchase, review the policies that apply to your jurisdiction and consider reaching out to the provider for clarification if you have any questions.